Copyright 2008-2020 Mississippi State University Herbarium
Mississippi State University Herbarium

Submission and Accessioning of Specimens to the Collection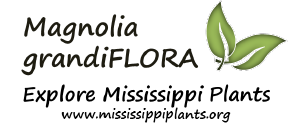 The Mississippi State University Herbarium (MISSA) acquires specimens for the permanent collection from field work by faculty, staff, and students, gifts from individuals and institutions and exchanges with other institutions. We welcome the acquisition of plant specimens from all areas into the collection. We are especially interested in native and naturalized plants from Mississippi, the southeastern United States (Alabama, Arkansas, Florida, Georgia, Louisiana, Missouri & Tennessee).

To maintain the integrity and usefulness of this collection, the following guidelines have been put into place regarding the collection and preparation of plant specimens. Accessioning is the process of officially adding specimens to a collection. Every specimen in the collection has an accession number determined by herbarium staff. Label data from all accessions are made available through an online database housed at the University of Mississippi. All specimens accessioned into the herbarium are the property of Mississippi State University and may be loaned to other institutions for scientific study. MISSA has the right to de-accession or dispose of specimens which are not appropriate.

We do not maintain private collections. All specimens housed in the herbarium are considered the property of the herbarium, with the exception of material borrowed via inter-institutional loan agreement.